Willingness to pay for alternative features of land-use policies: the case of the lake Garda region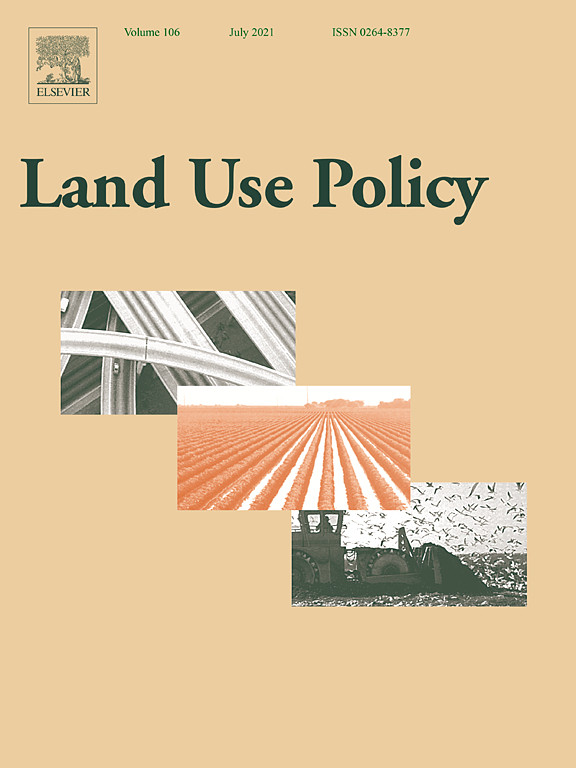 Autori
Linda Arata (Università Cattolica Del Sacro Cuore – Piacenza); Francesca Diluiso (Fondazione Eni Enrico Mattei, Mercator Research Institute on Global Commons and Climate Change); Gianni Guastella (Fondazione Eni Enrico Mattei, Università Cattolica Del Sacro Cuore – Brescia) Stefano Pareglio (Fondazione Eni Enrico Mattei, Università Cattolica Del Sacro Cuore – Brescia); Paolo Sckokaia (Università Cattolica Del Sacro Cuore – Piacenza)
Parole chiave:
Choice experiment, Land-use policies, Soil functions, Willingness to pay
JOURNAL
Land Use Policy Volume 100, January 2021, 104942
In urban contexts land-use planning can play a central role to promote adaptation and mitigation strategies to climate change. Limiting soil consumption, improving urban greening and restoring abandoned areas are three of the most important strategies towards a sustainable land use. The extent to which these three actions can be effectively implemented depends on the specific biophysical and cultural characteristics of the local context as well as on the preferences of residents. We conducted a Choice Experiment (CE) on a sample of 500 people living in four municipalities of the lake Garda western coastal strip, in Italy, to assess the willingness to pay (WTP) towards these three planning strategies based on alternative land-use. The proposed land use strategies are presented as a feasible way to improve the mitigation and adaptation capacity of the local context. Our results suggest that the local community perceives the growth rate of sealed areas as the most pressing issue, and people are in favour of measures aimed at containing the phenomenon. Efforts in this direction are needed and should inform the current policy debate on local land-use planning.