The Changing Role of Natural Gas in Nigeria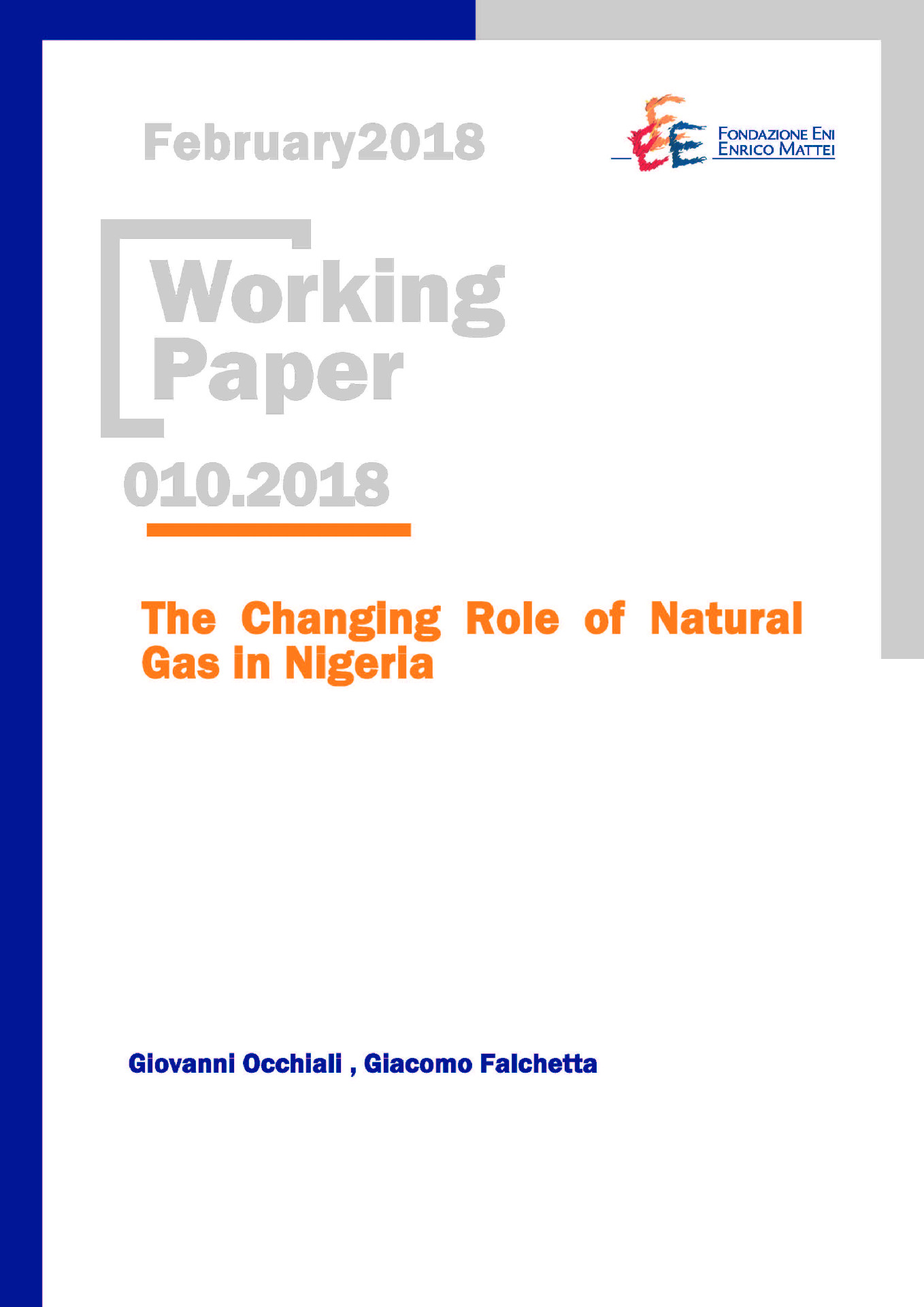 Autori
Giovanni Occhiali (Fondazione Eni Enrico Mattei); Giacomo Falchetta (Fondazione Eni Enrico Mattei, Università Cattolica del Sacro Cuore)
Parole chiave:
Nigeria, Natural Gas, Domestic Energy Development, Government Policy, Resource Governance
Publisher
Energy Scenarios and Policy
Nigeria is richly endowed with energy resources, and the Government has been making large profits from their export. However, windfall revenues have also been affecting the Government's responsiveness and accountability towards the people and they have brought it into collusive relationship with international oil and gas companies operating in the country. A skewed distribution of petroleum resources costs and benefits, as well as the dependence on exports exposing the public finances to volatility in the international markets have represented further major issues. As a result, energy access and power generation still represent urgent issues for action in the country. Solid biomass accounts for 74% of the primary energy consumption, while the electrification rate stands at 34% in rural areas. Active power plants are mainly gas-fired, but they face capacity, maintenance, and financial constraints. While historically natural gas has been disregarded or flared into the atmosphere because it was considered a by-product of oil due to lacking market conditions and processing capacity, today the development of a domestic market for natural gas is seen as a key priority to guarantee energy security and boost industrial development in Nigeria. A more efficient and equitable governance of the sector and management of export revenues can play a major role in this sense. In this context, this paper highlights the main current issues and underpins key policy conditions for this transition to take place in Nigeria.
***
Suggested citation: Occhiali, G., G. Falchetta, (2018), 'The Changing Role of Natural Gas in Nigeria', Nota di Lavoro 10.2018, Milano, Italy: Fondazione Eni Enrico Mattei