The Adverse Effect of Energy-Efficiency Policy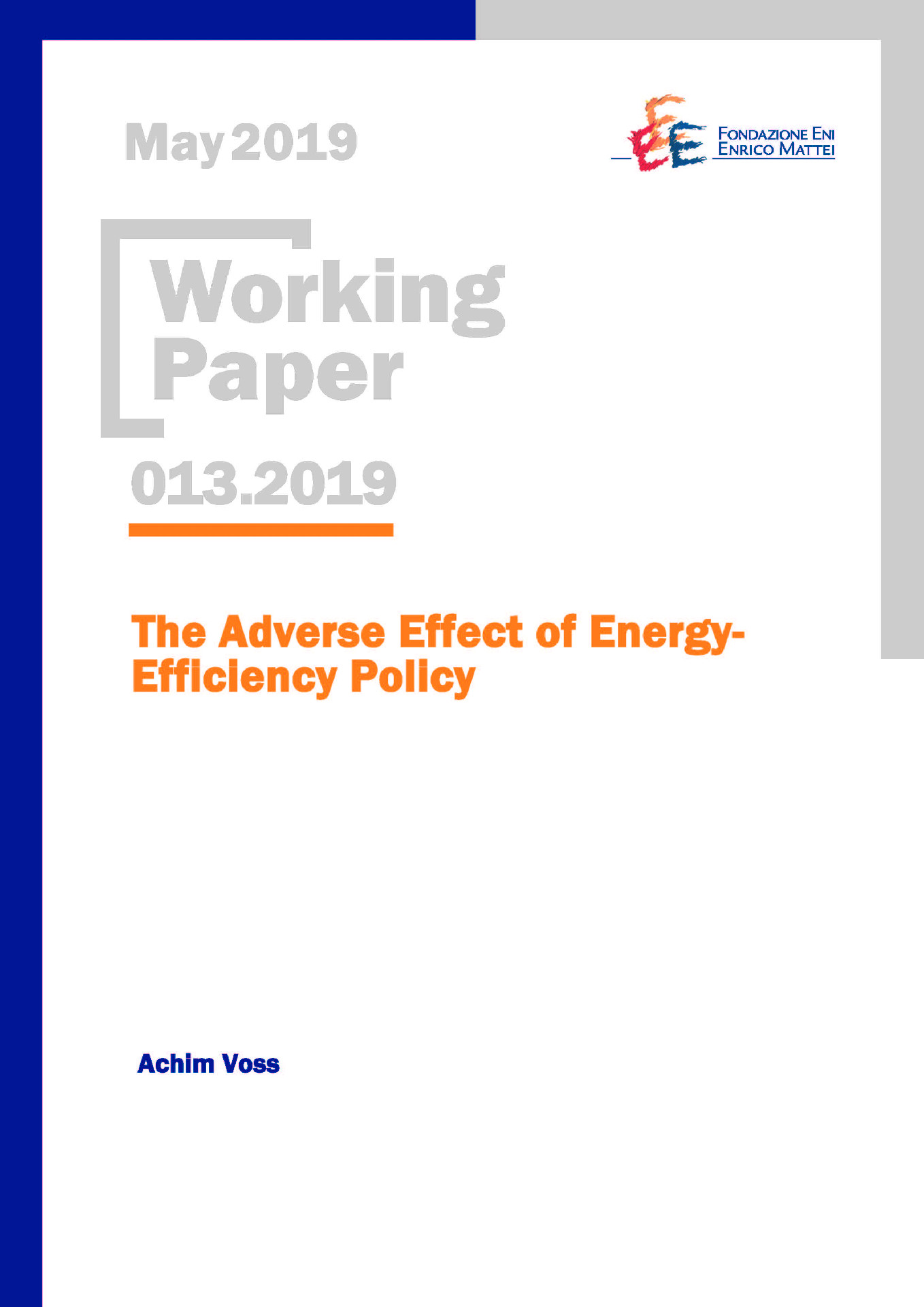 Autori
Achim Voss (University of Hamburg – Department of Economics)
Parole chiave:
Energy Efficiency, Rebound Effects, Household Heterogeneity, Extensive Margin, Gruenspecht Effect, Investment, Theory of Environmental Policy
Publisher
Future Energy Program
I analyze energy-efficiency policy as a prescription of a minimum-efficiency standard for energy-using household goods like cars, building insulation, and home appliances. Such a policy has two effects. At the intensive margin, a household that invests will choose a more efficient device. At the extensive margin, there will be more households that choose not to invest at all. Thus, additional to and different from rebound effects, energy-efficiency policy may have unintended consequences. I analyze the equilibrium effects of a minimum-efficiency standard, taking price adjustments and household heterogeneity into account. A moderate minimum-efficiency standard increases demand for efficiency-enhancing household capital goods, and reduces energy demand. More stringent policy is shown to be less effective or even counterproductive. For the case of a fixed supply of efficiency-enhancing capital, it is shown that minimum-efficiency standards increase equilibrium energy demand. Finally, I analyze which households benefit from minimum-efficiency standards and which ones lose. A standard induces investing households to expend more for household capital and less for energy. The wedge between the induced expenditures and the private optimum is analyzed as a deadweight loss.
***
Suggested citation: Voss, A. (2019), 'The Adverse Effect of Energy-Efficiency Policy', Nota di Lavoro 13.2019, Milano, Italy: Fondazione Eni Enrico Mattei