Human Behavior and New Mobility Trends in the United States, Europe, and China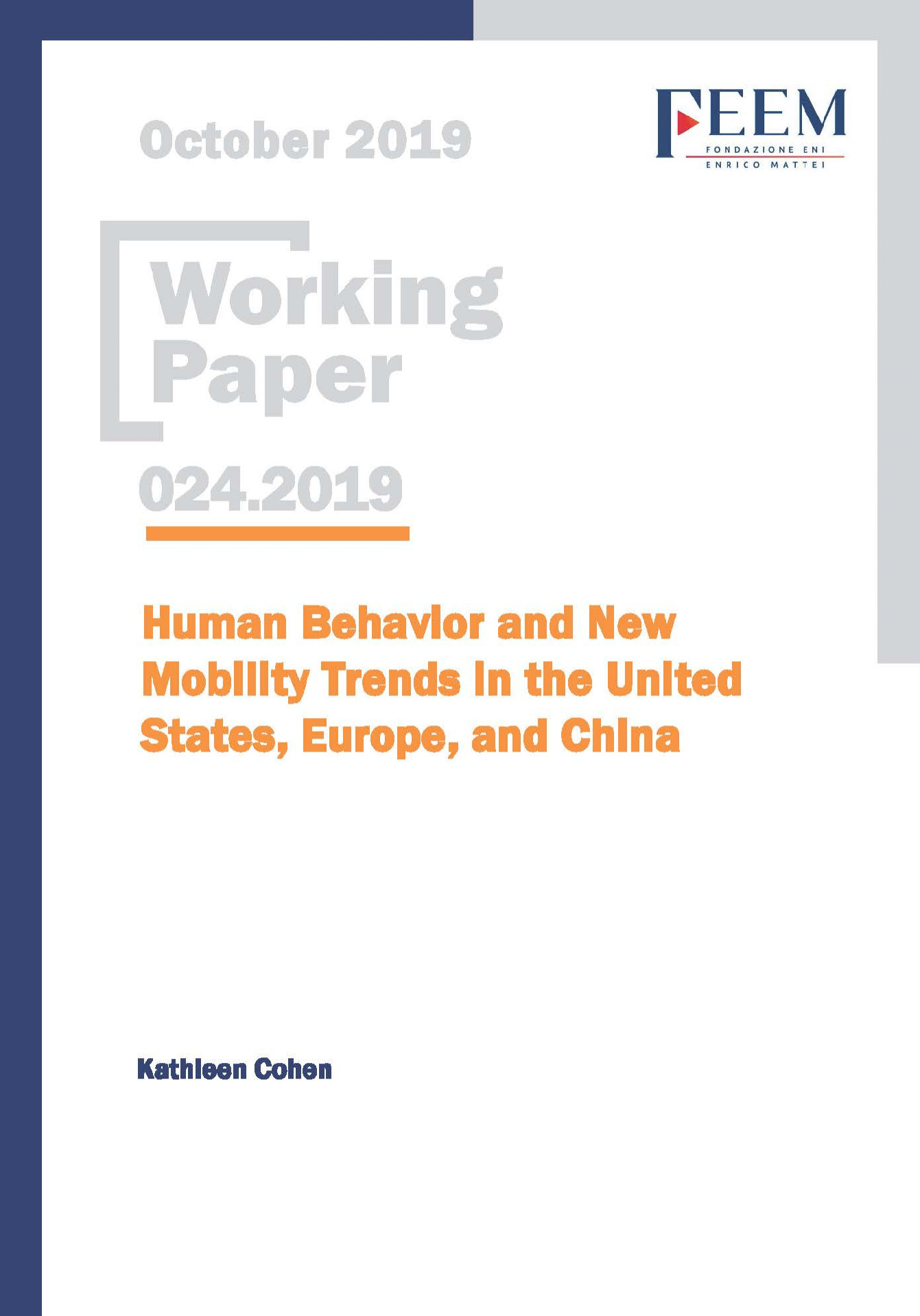 Autori
Kathleen Cohen (John Hopkins University, Fondazione Eni Enrico Mattei)
Parole chiave:
Mobility, Human Behavior, Transport, Sharing Mobility
Publisher
Future Energy Program
New mobility trends such as shared mobility, autonomous vehicles, and mobility as a service are poised to disrupt the way the world moves. Since transport behavior is rooted in human behavior, how these trends are adopted will be influenced by behavioral preferences as well as cultural trends. This literature review looks at the behavioral preferences that will influence the uptake and impact of new mobility in the three largest markets: the United States, Europe, and China. The author finds that factors such as cost, time, comfort, convenience, safety, identity creation, and environmental concern are all important in transport modal choice. Larger societal trends such as changing preferences amongst younger generations as well as differences between urban and rural riders will also influence uptake of new mobility. Ultimately, the sustainability of new mobility in terms of reduced emissions and congestion will depend upon the adoption of shared models over private car ownership, which will require behavioral changes that could be incentivized with smart public policy.
***
Suggested citation: Cohen, K. (2019), 'Human Behavior and New Mobility Trends in the United States, Europe, and China', Nota di Lavoro 24.2019, Milano, Italy: Fondazione Eni Enrico Mattei