Financing Clean Energy Access in Sub-Saharan Africa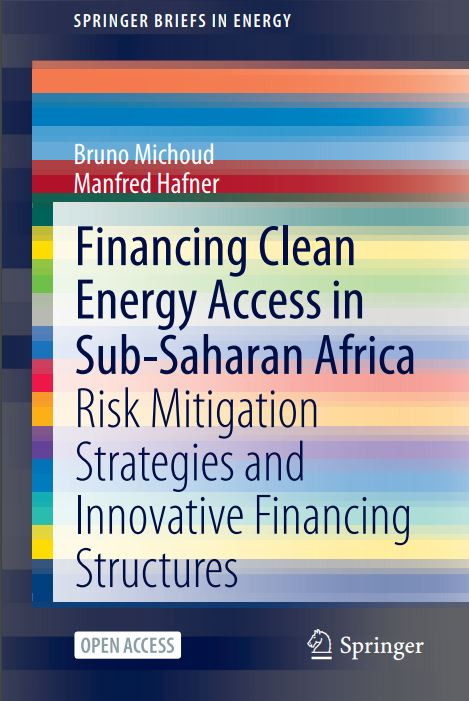 Autori
Bruno Michoud, Manfred Hafner
With some of the lowest energy access rates in the world, most of sub-Saharan Africa suffers from extreme energy poverty. The potential for clean energy access in subSaharan Africa is, however, mindboggling. After all, most of its countries are located on the solar belt. In fact, given its high solar irradiation, solar belt countries could not only provide affordable clean energy for everyone, everywhere in Sub-Saharan Africa, but also potentially power large parts of the world. Its potential, however, remains largely unrealised.
Given the potential of sub-Saharan Africa to power vast parts of the world, a global rather than local solution to finance clean energy access is needed. A 2019 Boston Consulting Group (BCG) study indicated that there is ample capital available, globally, to finance clean energy access projects. With more than $200 trillion of global accumulated wealth, access to finance should not be a problem. While the local risks (i.e. economic and financial factors, overall country situation, the business environment and environmental and social considerations) as categorised by the authors need to be addressed, global access to financing needs to be channelled to the region.
Oil and gas companies are navigating their own energy transition, and Shell, Total, BP and ENI have made commitments to become net-zero emission companies by 2050 or earlier. The market capitalisation of renewable energy companies, such as Enel, Iberdrola, Nextera and Orsted, has equalled or surpassed that of the oil and gas companies, including the mighty Exxon Mobil Corporation. By making them part of the solution, sub-Saharan Africa could secure its own clean energy access, while selling surplus renewable energy on international markets. After all, international energy companies bring the following to the table:
Access to financing: International companies can tap into capital markets to raise equity financing.
Project structuring: Projects can be constructed as public–private partnerships, which have the advantage over publicly funded projects that they are risk incentivised. The involvement of the public sector ensures that local bureaucratic barriers are addressed in a timely manner.
Access to technology: International companies have access to technology that may not be locally available. The creation of joint ventures with local partners would combine state-of-the-art access to technology with local entrepreneurship and low labour costs.
Project execution: International companies often have excellent track records in project execution and deliver projects on time and at cost.
Involvement of multilateral banks: International companies have experience working with multilateral banks. Involvement of these would further risk incentivise the local government and potentially reduce the cost of capital.
The combination of addressing the local risks with global access to financing will allow sub-Saharan Africa to address its clean energy challenges, while becoming part of a global solution to accelerate the sustainable energy transition.