Emission Taxes, Feed-in Subsidies and the Investment in a Clean Technology by a Polluting Monopoly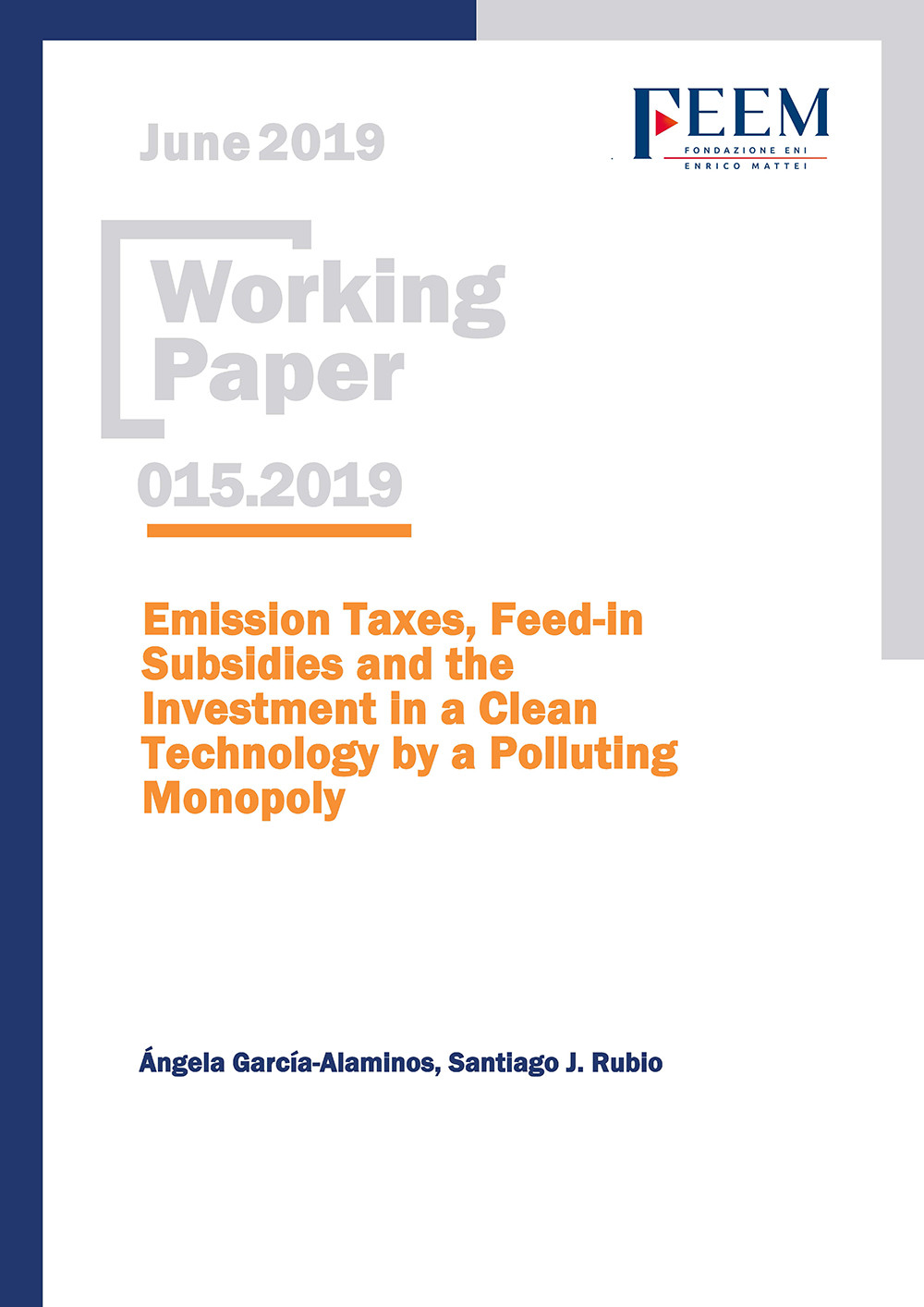 Autori
Ángela García-Alaminos (University of Castilla-La Mancha); Santiago J. Rubio (Department of Economic Analysis and ERI-CES, University of Valencia)
Codice JEL
D42, H23, L12, Q58
Parole chiave:
Monopoly, Polluting Inputs, Clean Technology, Production-mix, Emission Tax, Feed-in Subsidy
Publisher
Economics for Sustainability
The paper studies the use of emission taxes and feed-in subsidies for the regulation of a monopoly that can produce the same good with a technology that employs a polluting input and a clean technology. The second-best tax and subsidy are calculated solving a two-stage policy game between the regulator and the monopoly with the regulator acting as the leader of the game. We find that the second-best tax rate is the Pigouvian tax. The tax implements the efficient level of the dirty output but does not affect the total output. On the other hand, the subsidy leads to the monopoly to reduce the dirty output but also to increase the total output. This increase in total output may yield a larger net social welfare when the subsidy is used provided that the marginal cost of clean output is not very high, as a linear-quadratic specification of the model confirms. Finally, it is showed that the combination of an emission tax with a feed-in subsidy induces the firm to choose the efficient outputs, but in this case the first-best tax must be lower than the Pigouvian tax. Thus, the findings of this paper support the idea that feed-in subsidies open the possibility for improving the regulation of a polluting firm with market power.
***
Suggested citation: García-Alaminos, A., S. J. Rubio, (2019), 'Emission Taxes, Feed-in Subsidies and the Investment in a Clean Technology by a Polluting Monopoly', Nota di Lavoro 15.2019, Milano, Italy: Fondazione Eni Enrico Mattei.