China's Energy Policy & Investments and their Impact on the Sub-Saharan African Region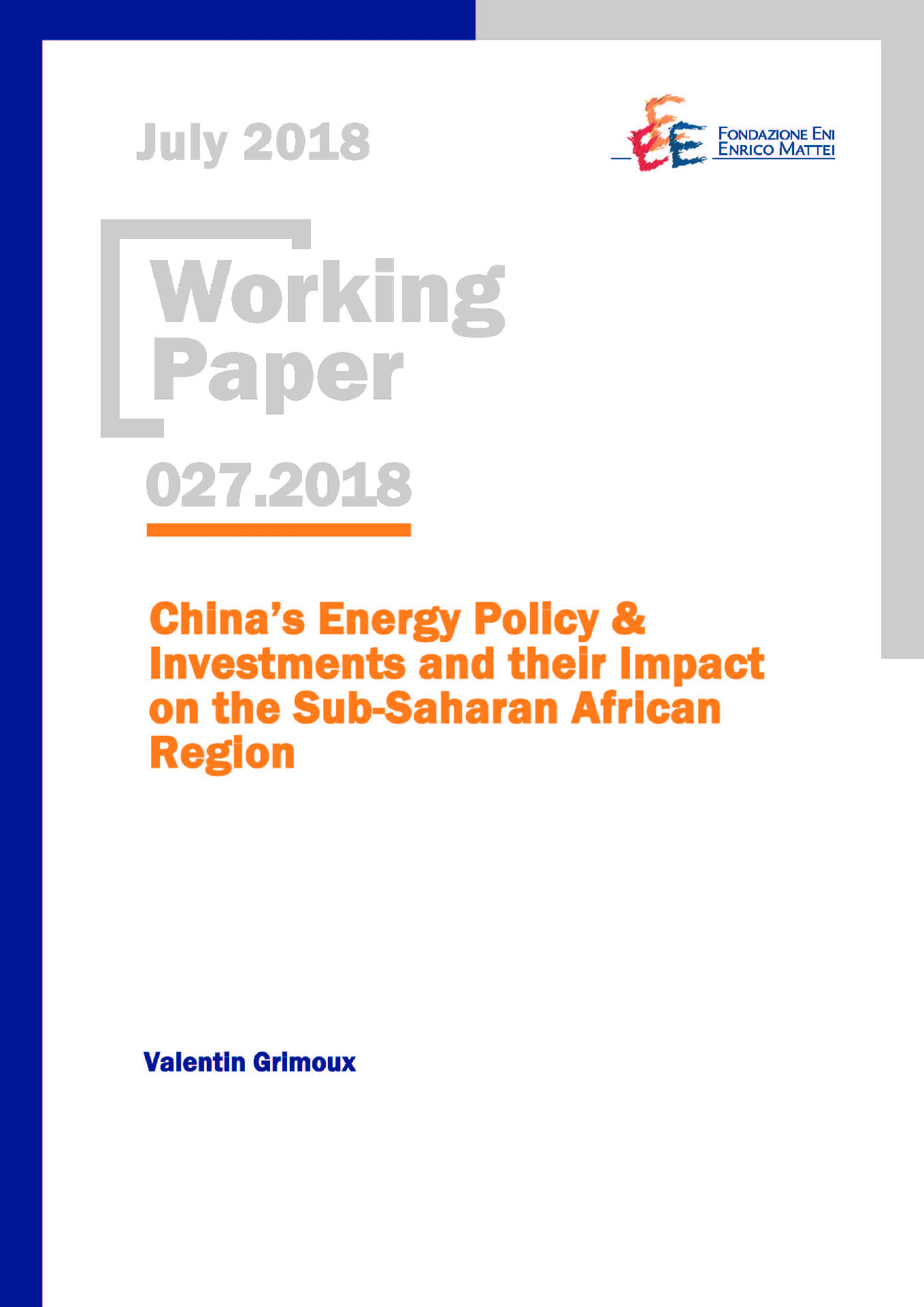 Autori
Valentin Grimoux (Johns Hopkins University)
Parole chiave:
Economic Development, Energy Security, International Cooperation, Investments
Publisher
Energy Scenarios and Policy
This research provides a grasp of China's energy needs and their implications for SSA countries in order to give a balanced and better understanding of its role on the continent. More specifically, the aim is to understand why and how China is involved in the SSA energy sector and what are the benefits and the costs of its engagement. On the one hand, a clearer knowledge of how the Chinese investment system works will help to assess the scope of the Chinese strategy and the role of the government for the set of actors that are committed in Africa. On the other hand, by digging deeper into Chinese energy projects in Africa, one will be able to appreciate to what extent this relationship can be considered a win-win, whereby each party is equally benefitting from cooperation by ensuring the smooth development of the African and Chinese economies.
***
Suggested citation: Grimoux, V. (2018), 'China's Energy Policy & Investments and their Impact on the Sub-Saharan African Region', Nota di Lavoro 27.2018, Milano, Italy: Fondazione Eni Enrico Mattei