The Energy Sector and Energy Geopolitics in the MENA Region at a Crossroad: Toward a Great Transformation?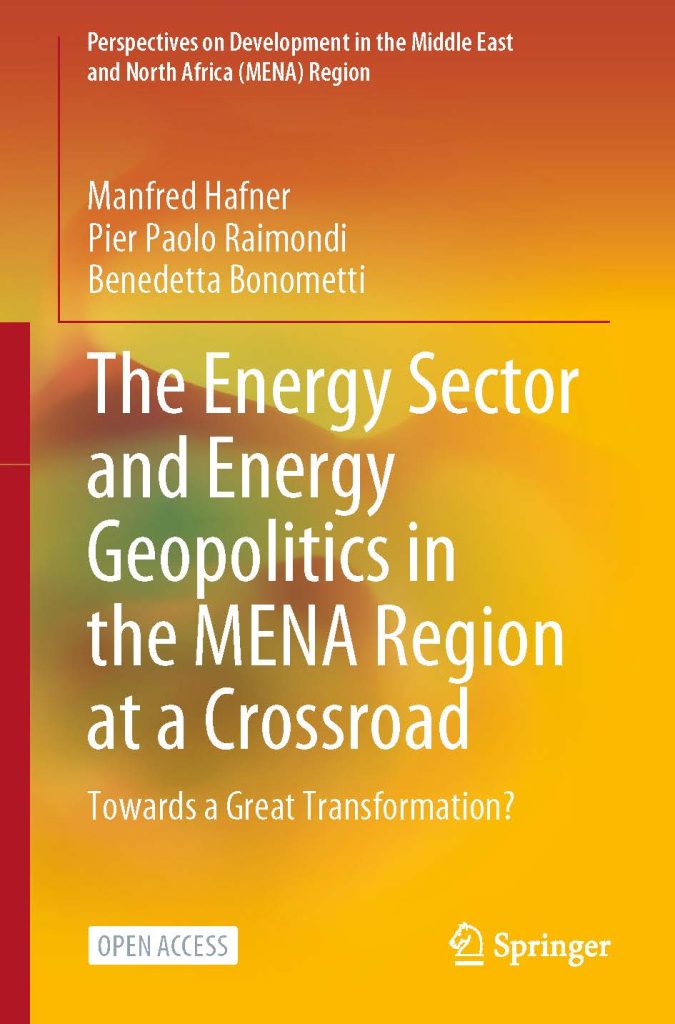 Keywords:
Open access book, Energy sector of the Middle East and North Africa, Energy geopolitics, Energy economics, Energy system, Socioeconomic development in MENA countries, Sustainable energy transition, Geoeconomics of oil and gas, Decarbonization, Energy access
Editor
Almas Heshmati (Jönköping University)
JOURNAL
Part of the book series: Perspectives on Development in the Middle East and North Africa Region (PDMENA)
This open access book offers a holistic and interdisciplinary analysis of the energy sector in the Middle East and North Africa (MENA) region and its ongoing transformation. Taking into account global decarbonization policies, it offers a comprehensive overview of the transition's effects in the region highlighting socioeconomic, geopolitical and cultural aspects. The book is divided into four parts, the first of which illustrates the historical, cultural and socioeconomic heterogeneity of the MENA region. The second part assesses the region's energy sector, with a special focus on the energy mix and consumption evolution at the national level. The third part addresses the geopolitics and geoeconomics of the energy sector in MENA countries, including foreign interference, conflicts, investments and partnerships both related to hydrocarbons and energy transition. Lastly, the fourth part provides overall conclusions and key takeaways on all major aspects addressed by the book, highlighting various paths and strategies for decarbonization in the region.
Authors are particularly thankful to Fondazione Eni Enrico Mattei (FEEM) for its support in the realization of this book and financing its open access.