Do Voters Choose Better Politicians than Political Parties? Evidence from a Natural Experiment in Italy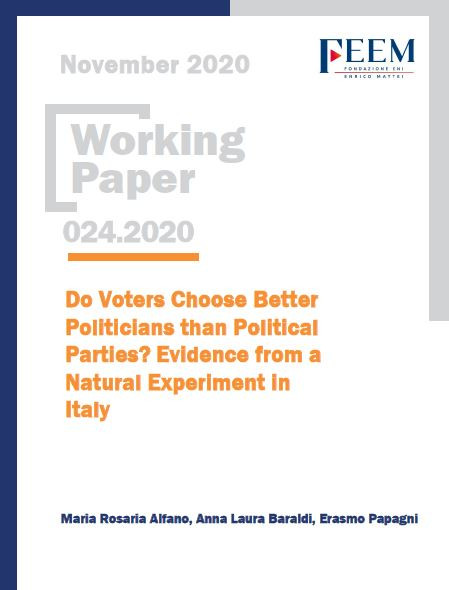 Authors
Maria Rosaria Alfano (University of Campania); Anna Laura Baraldi (University of Campania); Erasmo Papagni (University of Campania)
Keywords:
Ballot Structure, Preference Vote, Politicans' Quality, Human Capital
Publisher
Firms and Cities Towards Sustainability
This work analyses the effect of the two preference voting systems – proportional system with blocked lists of candidates vs proportional system with open list of candidates – on the quality of politicians. The exogenous variation in the Italian Parliament electoral system (Law n. 270/2005) – which marked the switch from an open to a closed list – allows us implement a Difference-in- Differences approach to compare the change in politicians' quality (as their education level) across the treatment group (the Parliamentarians) and the control group (the regional councillors) of politicians before and after the electoral reform is enforced. We find that the introduction of the reform lowered the politicians' ability. The result is common for Senators and Deputies and it is robust to the inclusion of control variables and to the restriction of treatment group to pastappointed Parliamentarians. This evidence suggests that voters are able to choose more qualifying politicians than political parties and it may be an argument in favor the re-introduction, in the electoral law, of preference voting schemes.
***
Suggested citation: M. R. Alfano, L. Baraldi, E. Papagni, (2020), 'Do Voters Choose Better Politicians than Political Parties? Evidence from a Natural Experiment in Italy', Nota di Lavoro 24.2020, Milano, Italy: Fondazione Eni Enrico Mattei